Services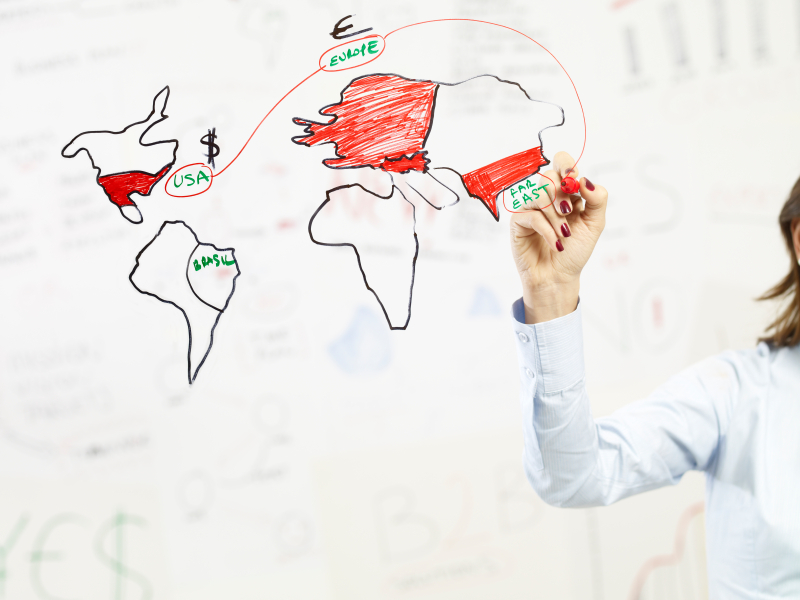 STRATEGY AND PLANNING
As many organizations race to 'globalize,' their human resource partners are left to create workforce plans and talent management strategies based on an incomplete grounding in their company's strategic direction. Resolving this disconnect is about co-creating something that really works, that has an enduring impact, generates huge value, and enables the company and its people to reach a higher level.
WorldWisePartners can deliver workforce related solutions to support the entire end-to-end employee lifecycle. No matter where we partner in the cycle, WorldWisePartners consultants will always need to become familiar with your business strategy.
Different sizes of organizations need different approaches to strategy: figuring out what really needs to be known at what level of certainty, who needs to ultimately own the direction for it to become a reality, and what creates the right plan of action. If this isn't clear, an HR Audit can help.
HR AUDIT
HR audits include a detailed look at HR policies, procedures, and processes to ensure that they are adequate, effective, and meet legal regulations. Gaps that are revealed through an audit can be prioritized and closed through training for competency development to achieve and maintain world-class best practices, avoid lawsuits and compliance infractions. We provide a questionnaire and interviewing method to determine what is understood and practiced in the four basic HR audits: Compliance: Evaluate against current federal, state and local laws and regulations. Best Practices: Evaluate competitive advantage against others identified as having exceptional HR practices. Strategic: Evaluate strengths and weaknesses of systems and processes to determine whether they align with the HR department's and/or the company's strategic plan. Function-Specific: Evaluate a specific area in the HR function (e.g., payroll, performance management, records retention, etc.).
SPECIFIC SOLUTION and EXECUTION
Not every business problem needs a big strategy and plan. Sometimes a problem can simply be an opportunity to seek an objective perspective of what might be bogging down your company, a business unit, your people, your business processes, your systems, or your customers. It's a way to talk over the issues and discover potential solutions for resolving the difference, or delta between your current and desired conditions that can make your company better.
A solution can result from new knowledge, new perspective, and new ideas. But before a solution can be found and a road map created, solid data are required. The sheer amount of data at our disposal can be paralyzing at times, and organizations need to be able to sift through to find the needed salient information. When you can bridge the gap between where you are and what you want, you have defined your change solution, and can move toward developing an execution plan to achieve that goal.
CHANGE MANAGEMENT
A focused change management effort can support different types and sizes of business undertakings from a merger or a new enterprise-wide information system to a department reorganization or a new product launch. Common to all is the shared desire to bring an organization from a current state to a future state by closing existing gaps, presenting and gaining consensus on a clear business case which outlines the future state of the organization and the expected financial and human resource outcomes. Undertakings are most often successful when executives and project leaders remain visible champions and primary communicators throughout and consistently connect the change effort to organizational outcomes.
We utilize well known Change Management methodologies and have a solid grasp of the factors that work to implement and sustain change. The most important of these factors is measurement. Call WorldWisePartners when you are considering change.
TALENT MANAGEMENT
"Talent hits a target no one else can hit. Genius hits a target no one else can see." (Schopenhauer)
We assume that your organization wants to bring in talent who will consistently hit their targets. We'd like to help you find and grow a few geniuses by supporting you through the many steps of Talent Acquisition and Talent Management processes. Bringing in the right people for the right roles into your organization and guiding their growth into positions of greater responsibility helps you outperform your competitors.
Sourcing: Who, What, When, Where, Why, How
We can help you by writing your job descriptions and skills requirements. We are not an executive search firm per se. Yet, you may wish to contract us to help you by sourcing through the combination of our network and unique method of uncovering talent with demonstrated global capability and experience, perhaps currently doing the job you need done, somewhere in the world. The actual recruiting process is up to you, and if you wish to contract us to take the next steps in the process, we can lend a hand here, too.
Role Based Assessment™: Prehire Peace of Mind
Role-Based Assessment™ or RBA is a new way to know how people will perform in teams BEFORE you make a hiring decision. Aside from saving the time and cost of an incorrect hire, this tool ensures that your new hire not only brings, but sustains the role capability that adds value to the team into which s/he is being brought. This "fit" can be revealed through the RBA, has been validated on a global sample, and is available in multiple languages.
Coherent Human Infrastructure (CHI): Enhancing Team Performance
If you use RBA to find the right person for the right role, and place that person onto the right team, you will have made the right choice about that person only. RBA/CHI benefits an organization by analyzing the whole team to determine that in its entirety, the team is coherent and its synergy is bringing benefits to the entire organization.
Results from each team member who has completed a Role-Based Assessment™ can be aggregated so that team performance results are displayed as Coherent Human Infrastructure (CHI) Indicators. In this way, team performance can be diagnosed and repaired. The resulting measures and methods add measurable business value while providing a renewable resource of material for coaching, succession planning, and management decision making. Coherent Human Infrastructure (CHI) Indicators consulting aligns with and supports RBA organizations and end-users. It explores RBA in greater depth, guides you through the analysis of your organization's human infrastructure, and covers powerful techniques that accelerate the process of change – for an individual, a team, or an organization.
Onboarding: Engagement and Speed to Productivity
The process called "onboarding," bringing a new employee into an organization, is widely misunderstood and vastly underutilized. This is because it is often underestimated just how difficult it is for new employees to adapt to a new job and culture, and is the primary deterrent to accelerating their productivity and contribution. Effective onboarding enables new employees to feel important and valuable to the new team and the company from the first day on the job. They engage earlier in the mission of company, learn their jobs faster and their productivity accelerates. Studies show that effective onboarding has four times more power than compensation in winning discretionary effort from new hires.
A recent survey of HR execs showed that 80% of companies do a poor or mediocre job of acclimating new employees. That means huge amounts of money on advertising, search fees, testing, background checks and pre-employment interviews to find the "perfect" candidate – risks being thrown away if the candidate's transition into the organization is mishandled. This can lead to a preventable failure rate, particularly for higher-level employees. The monetary price tag – one to four times the person's salary – is only part of the cost. Prematurely separated hires hurt morale, increase workload, create stress, and too many can make your management team appear incompetent. Accelerating and measuring speed-to-productivity and combining this with learning and development targets and a charted career plan has been demonstrated to more fully engage employees and motivate them to stay with the organization.
These are additional areas in which WorldWisePartners can support your business:
GLOBAL LEADERSHIP
Global businesses require leaders who can successfully navigate in diverse working cultures and collaborate with colleagues and subordinates to achieve business objectives. Easier said than done.
EXPATRIATE ASSIGNMENT SELECTION
TRAINING AND DEVELOPMENT
COMPETENCY MODELING
CAREER PLANNING
ORGANIZATION DEVELOPMENT
EXECUTIVE COACHING
SEPARATION PLANNING AND OUTPLACEMENT
Ask us how we can partner. Be WorldWise.